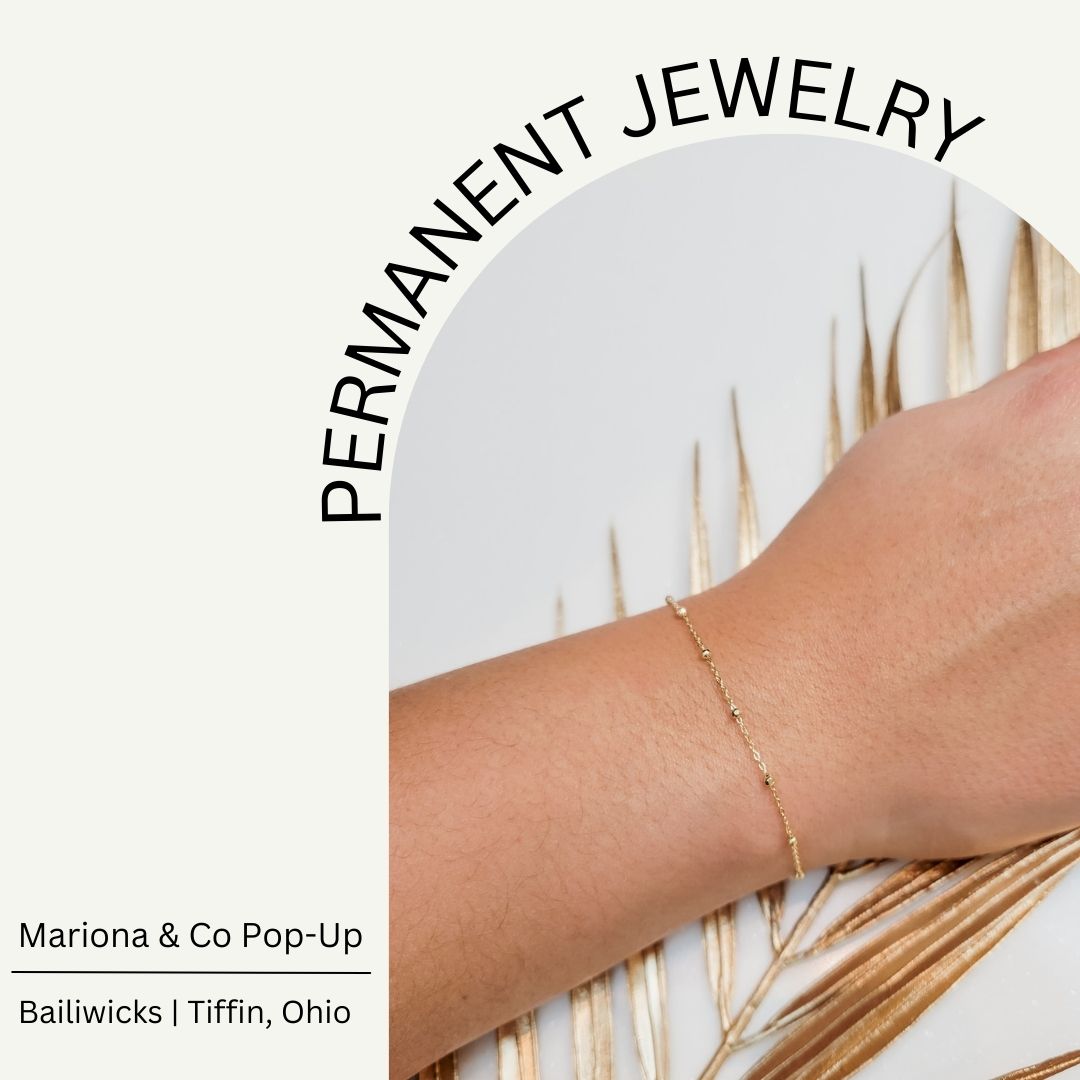 March 12th | Bailiwicks Coffee Company Pop-Up
Join us at Bailiwicks Coffee Company March 12th for a day of coffee & memory making!
Each appointment booked will receive a free drink of choice on us to enjoy while we are customizing your permanent jewelry!
There is a $20 non-refundable deposit to secure your appointment with us. Appointments will be 15 minutes long.
Each appointment is for 1 person only. If you are coming with a group, please schedule an appointment for each person. 
*Deposit will be subtracted from the price of your bracelet.
BOOK HERE!
Info
WHAT IS IT

Permanent jewelry is a piece you can carry with you forever.

Instead of a traditional clasp, we weld together the two ends of a chain so it can't be taken off daily.
MATERIALS

We have 2 options for materials, gold filled & 14K gold. We currently offer various rose gold filled & gold filled options as well as 14K white gold & gold.
FAQ

Q. Do you offer anklets or necklaces?

A. Yes! We can do bracelets, anklets, necklaces & rings.

Q: Does it hurt?

A: Not at all! The spark that occurs when the machine touches the metal is extremely precise. You can see a flash but that is all!

Q: What is the pricing?

A: Our gold filled options start at $45 dollars & our 14K options start at $80. 14K will be priced based on wrist size and chain style. Prices do not include tax.

Q: What if I need to take the bracelet off?

A: We can weld the bracelet back on for a small fee or turn it into a traditional bracelet.